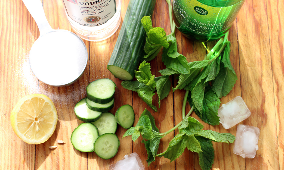 A coffee bean beverage. Believed to have originated in Ethiopia, but Brazil and Columbia are the two largest producers today. American roast (
coffee Brands
Coffee
A coffee bean beverage. Believed to have originated in Ethiopia, but Brazil and Columbia are the two...
Espresso
Espresso is a fine grind for use in a special machine or maker. Boiling water and steam are pressed ...
Instant Coffee
Instant coffee is a beverage derived from coffee. Through various manufacturing processes the coffee...
Cappuccino
One or more shots of espresso, plus a half-an-half mix of steamed milk and milk foam. The proportion...