Tropical Fizz Drink Recipe
Tropical Fizz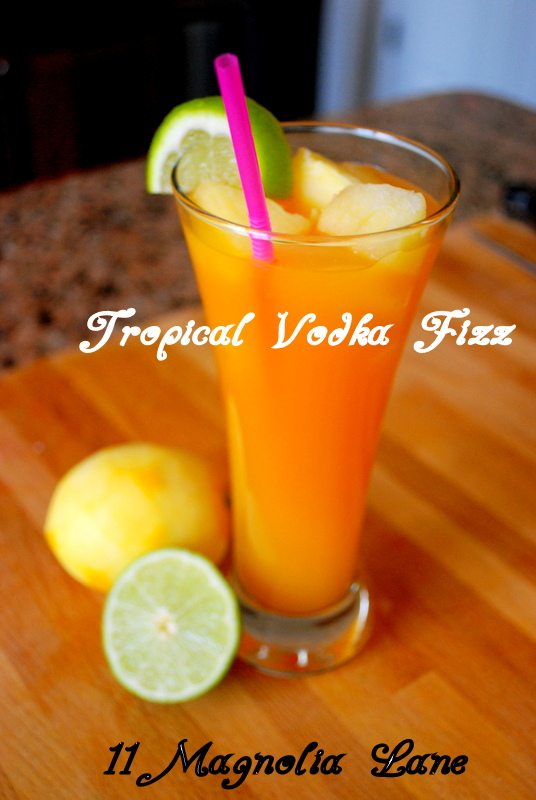 Tropical Fizz Ingredients
Tropical Fizz Instructions
To start off just fill half the glass with ice.
Then add 60 mL Orange juice, 60 mL Pineaple Juice and 120 mL Lemonade slightly stir with a
straw.
Then slightly pour 20 - 30 mL of Grenadine around the outside of the glass.
Place a new straw in the drink and Garnish with a peice of orange.
Best served in a Highball Glass.
Drink Recipes made with the Ingredients Above