Brain Tumor Drink Recipe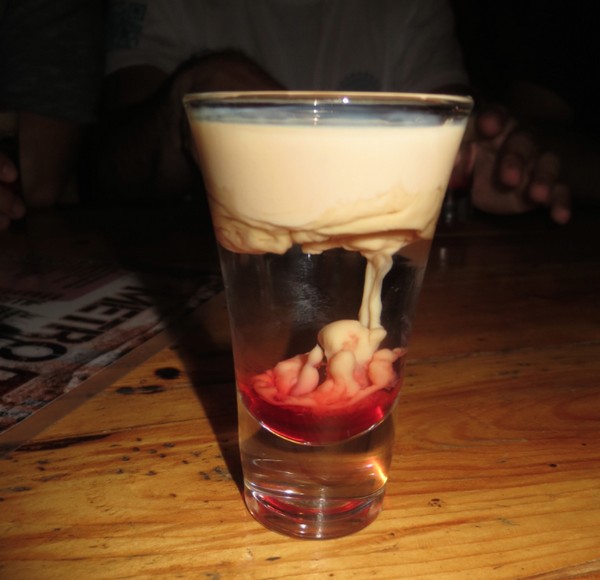 Pour the peach schnapps into the shot glass, almost to the top. Slowly, and gently layer the Bailey's in on the side of the glass, to almost full. Add a touch of grenadine down the middle and a touch of cherry brandy down the middle.
Best served in a Shot Glass.