Buttafuoco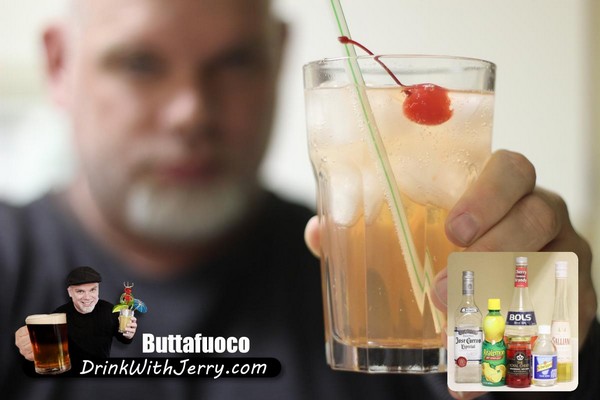 Buttafuoco Instructions
The Buttafuoco cocktail is a delicious and refreshing drink that is perfect for any occasion. Made with a combination of vodka, cranberry juice, grapefruit juice, and lime juice, this cocktail is both sweet and tangy. The Buttafuoco cocktail is a great choice for those who enjoy fruity and citrus flavors. It is also a versatile cocktail that can be enjoyed on its own or paired with your favorite appetizers or desserts. Whether you are hosting a party or simply relaxing at home, the Buttafuoco cocktail is sure to be a hit!
To make the Buttafuoco cocktail, start by filling a cocktail shaker with ice. Add 1 1/2 ounces of vodka, 1 ounce of cranberry juice, 1 ounce of grapefruit juice, and 1/2 ounce of lime juice to the shaker. Shake well to combine the ingredients. Strain the cocktail into a chilled glass and garnish with a lime wheel or twist. Serve immediately and enjoy!
Best served in a Highball Glass.