Apricot Anise Collins Drink Recipe
Apricot Anise Collins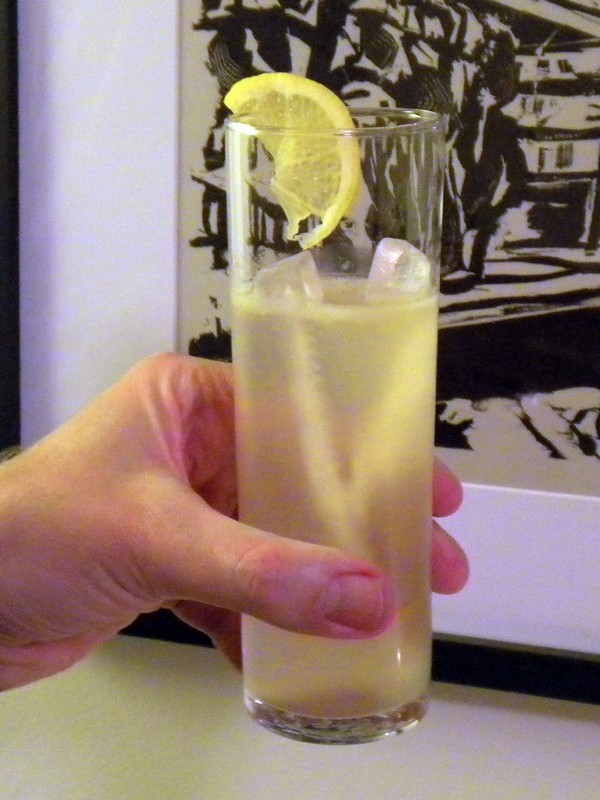 Apricot Anise Collins Ingredients
Apricot Anise Collins Instructions
Apricot Anise Collins - A Refreshing Cocktail Recipe
The Apricot Anise Collins is a delightful cocktail that combines the flavors of apricot and anise to create a refreshing and unique taste. This cocktail is perfect for those who enjoy a sweet and fruity drink with a hint of spice.
Instructions
To make an Apricot Anise Collins, follow these simple steps:
Fill a cocktail shaker with ice.
Add 2 ounces of apricot liqueur to the shaker.
Measure and pour 1 ounce of anise-flavored liqueur into the shaker.
Squeeze the juice of half a lemon into the shaker.
Shake the ingredients vigorously for about 10 seconds.
Strain the mixture into a Collins glass filled with ice.
Top off the glass with club soda.
Garnish the cocktail with a lemon wedge or a sprig of fresh mint.
Serve and enjoy!
Whether you're hosting a summer soiree or simply looking to try something new, the Apricot Anise Collins is a fantastic choice. Its unique blend of flavors is sure to impress your guests and leave you feeling refreshed. Give it a try and let us know what you think!
Best served in a Collins Glass.