El Presidente Cocktail Drink Recipe
El Presidente Cocktail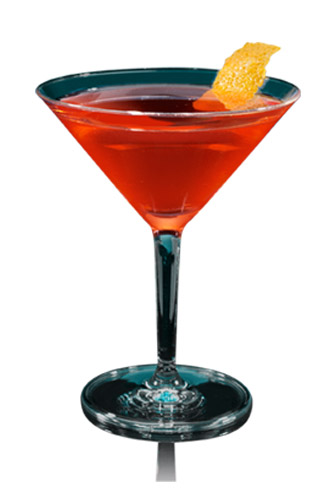 El Presidente Cocktail Ingredients
El Presidente Cocktail Instructions
The El Presidente Cocktail is a classic Cuban drink that dates back to the early 20th century. It's a smooth and elegant cocktail that combines the richness of aged rum with the subtle sweetness of orange curaçao and the herbal notes of dry vermouth. The addition of grenadine adds a touch of sweetness and a beautiful red hue to the drink.
Fill a mixing glass with ice cubes.
Add 2 ounces of aged rum, 1 ounce of orange curaçao, 1 ounce of dry vermouth, and 1 teaspoon of grenadine.
Stir well until chilled, about 30 seconds.
Strain the cocktail into a chilled cocktail glass.
Garnish with an orange twist.
Best served in a Cocktail Glass.