Glow Worm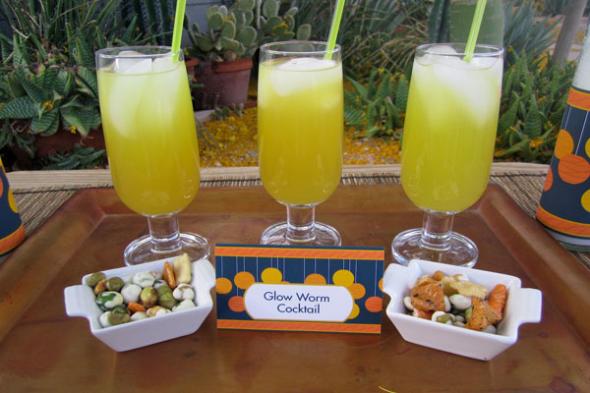 Glow Worm Instructions
Glow Worm Cocktail Recipe
The Glow Worm cocktail is a delicious and refreshing drink that is perfect for summer parties or relaxing evenings at home. This vibrant cocktail gets its name from its glowing green color, which is sure to impress your guests.
Creating the perfect Glow Worm cocktail is easier than you might think. To make it, simply follow these instructions:
Start by filling a cocktail shaker with ice.
Add your favorite citrus vodka to the shaker. The amount will depend on how strong you want your cocktail to be.
Next, pour in some freshly squeezed lime juice to give the drink a zesty flavor.
For a touch of sweetness, add a splash of simple syrup or agave nectar.
Finally, add a few drops of green food coloring to give your cocktail its signature glow.
Close the shaker and give it a good shake to mix all the ingredients together.
Strain the cocktail into a chilled glass and garnish with a lime wheel or a sprig of mint.
Enjoy your refreshing and vibrant Glow Worm cocktail!
Whether you're hosting a summer party or simply want to relax with a delicious drink, the Glow Worm cocktail is the perfect choice. Its beautiful green color and refreshing taste will make any occasion special.
Best served in a Highball Glass.