Margarita Cocktail Drink Recipe
Margarita Cocktail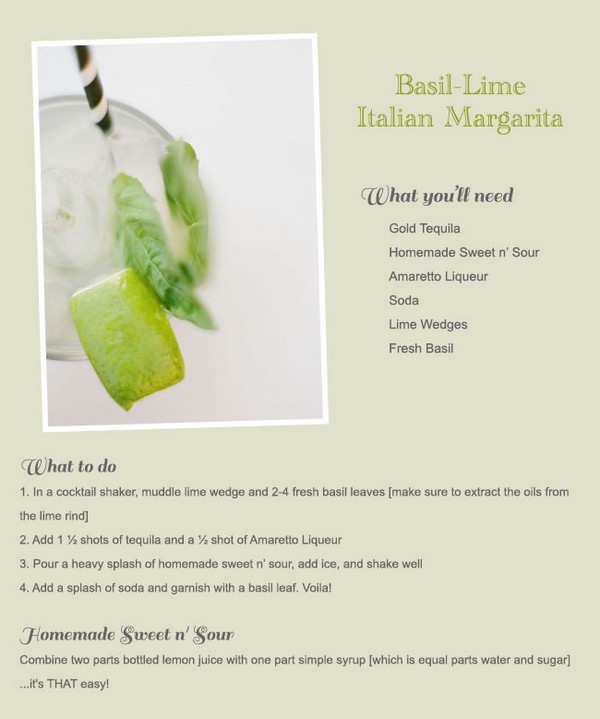 Margarita Cocktail Ingredients
Margarita Cocktail Instructions
Margarita is a classic cocktail made with tequila, lime juice, and orange liqueur. It is a refreshing and tangy drink that is perfect for summer parties or a relaxing evening at home. Here is an easy recipe to make Margarita Cocktail:
Rim the glass with salt. To do this, rub a lime wedge around the rim of the glass and dip it in a plate of salt.
In a shaker, combine 2 oz tequila, 1 oz lime juice, and 1 oz orange liqueur.
Add ice to the shaker and shake well to chill the mixture.
Strain the cocktail into the prepared glass filled with ice.
Garnish with a lime wedge and serve.
Enjoy your homemade Margarita Cocktail!
Best served in a Cocktail Glass.