Red Velvet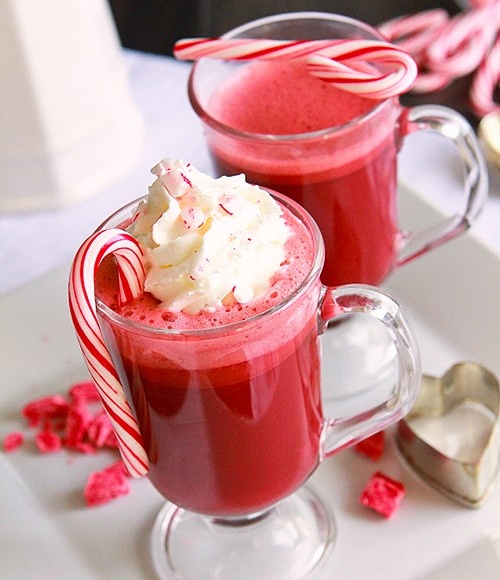 Red Velvet Instructions
The Red Velvet Cocktail: A Deliciously Decadent Drink
Looking for a cocktail that is both elegant and indulgent? Look no further than the Red Velvet. This delightful drink combines the rich flavors of chocolate and cream with a hint of vanilla and a splash of vodka. It's the perfect choice for special occasions or whenever you want to treat yourself to something truly decadent.
To make a Red Velvet cocktail, start by gathering your ingredients. You'll need chocolate liqueur, cream liqueur, vanilla vodka, and a garnish of whipped cream and cocoa powder. Fill a cocktail shaker with ice and add 1 part chocolate liqueur, 1 part cream liqueur, and 1 ½ parts vanilla vodka. Shake well to combine the ingredients and chill the cocktail.
Once the cocktail is chilled, strain it into a chilled martini glass. The vibrant red color of the Red Velvet cocktail is sure to catch the eye and impress your guests. Top it off with a dollop of whipped cream and a sprinkle of cocoa powder for the finishing touch.
The Red Velvet cocktail is a true delight for the senses. The smooth and creamy texture combined with the rich flavors of chocolate and vanilla make this drink a real treat. Whether you're sipping it on a special occasion or enjoying a night in with friends, the Red Velvet cocktail is sure to be a hit. Cheers!
Best served in a Highball Glass.