Americano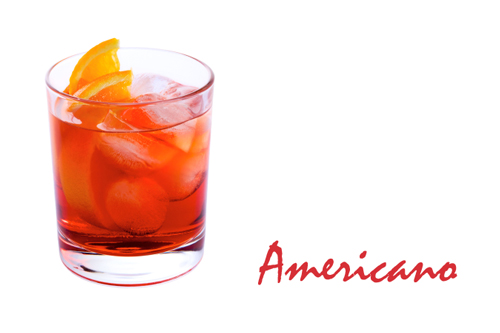 Americano Instructions
The Americano is a classic cocktail that dates back to the 1860s and is known for its refreshing and bitter taste. This cocktail is perfect for those who enjoy a lighter, more citrusy drink.
To make an Americano, you will need a few simple ingredients and some basic bar tools. Start by filling a rocks glass with ice. Next, pour equal parts Campari and sweet vermouth over the ice. Finally, top it off with a splash of club soda and garnish with a slice of orange.
The combination of Campari, sweet vermouth, and club soda creates a unique blend of flavors. The bitterness from the Campari is balanced by the sweetness of the vermouth, while the club soda adds a refreshing fizz.
The Americano is a versatile cocktail that can be enjoyed on its own or used as a base for other drinks. For a twist on the classic recipe, try adding a splash of gin to create a Negroni. Or, swap out the club soda for tonic water to make an Americano Highball.
Whether you're enjoying a sunny afternoon or looking for a refreshing drink at the end of a long day, the Americano is sure to hit the spot. So grab your ingredients, mix up a glass, and toast to the classics!
Best served in a Collins Glass.