Cinnamon Caramel Apple Drink Recipe
Cinnamon Caramel Apple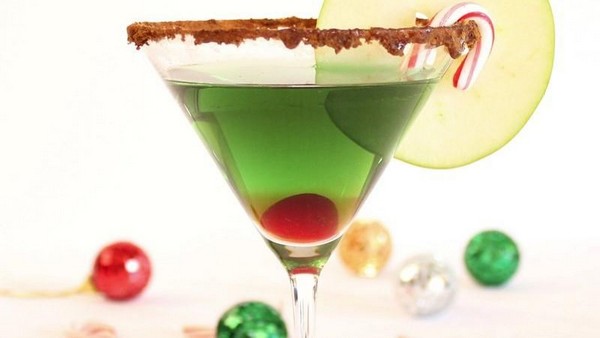 Cinnamon Caramel Apple Ingredients
Cinnamon Caramel Apple Instructions
The Cinnamon Caramel Apple cocktail is a delightful autumn-inspired drink that combines the flavors of sweet caramel, crisp apples, and warm cinnamon. This cocktail is perfect for cozy nights by the fire or holiday gatherings with friends and family.
To make the Cinnamon Caramel Apple cocktail, start by rimming a glass with caramel sauce and cinnamon sugar. Fill the glass with ice and set it aside. In a shaker, combine 2 ounces of apple vodka, 1 ounce of caramel liqueur, and a sprinkle of ground cinnamon. Shake the mixture well, then strain it into the prepared glass. Top it off with apple cider and garnish with a cinnamon stick and apple slice. Stir lightly before enjoying this delightful fall drink.
The Cinnamon Caramel Apple cocktail is a sweet and warming drink that perfectly captures the essence of autumn. The combination of caramel, apple, and cinnamon flavors creates a comforting and cozy taste experience. Whether you're looking for a festive drink for a holiday party or simply want to enjoy a seasonal cocktail at home, this recipe is sure to satisfy your cravings.
Best served in a Cocktail Glass.