Jamaican Green Sunrise Drink Recipe
Jamaican Green Sunrise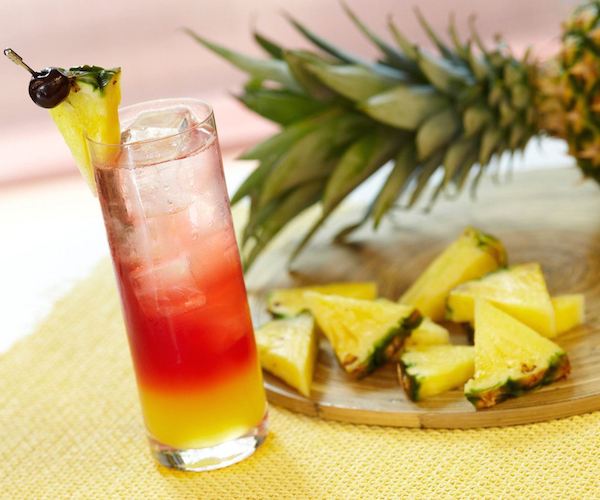 Jamaican Green Sunrise Ingredients
Jamaican Green Sunrise Instructions
Looking for a refreshing cocktail to transport you to the beautiful beaches of Jamaica? Look no further than the Jamaican Green Sunrise. This vibrant and tropical drink is a perfect way to kick off any summer gathering.
The Jamaican Green Sunrise is a unique twist on the classic tequila sunrise. Instead of the usual grenadine, this cocktail features the flavors of fresh pineapple and mint. The combination of these tropical ingredients creates a drink that is both sweet and refreshing.
To make a Jamaican Green Sunrise, start by muddling a handful of fresh mint leaves in the bottom of a glass. This will release the mint's essential oils and infuse the drink with its refreshing flavor. Next, fill the glass with ice and add a shot of tequila. Use a high-quality tequila for the best taste.
Next, add about half a cup of fresh pineapple juice. The natural sweetness of the pineapple juice will complement the tequila and mint flavors perfectly. Stir the ingredients together to combine. The green color of the pineapple juice will give the cocktail its unique and vibrant appearance.
To finish off the Jamaican Green Sunrise, garnish the glass with a pineapple wedge and a sprig of mint. This cocktail is best enjoyed ice-cold, so be sure to serve it in a chilled glass. The combination of flavors and the beautiful presentation will transport you straight to the lush beaches of Jamaica.
So why not bring a taste of the Caribbean to your next summer gathering? The Jamaican Green Sunrise is sure to be a hit with friends and family. With its refreshing and tropical flavors, it's the perfect way to beat the heat and enjoy the summer sunshine.
Best served in a Cocktail Glass.