Bramble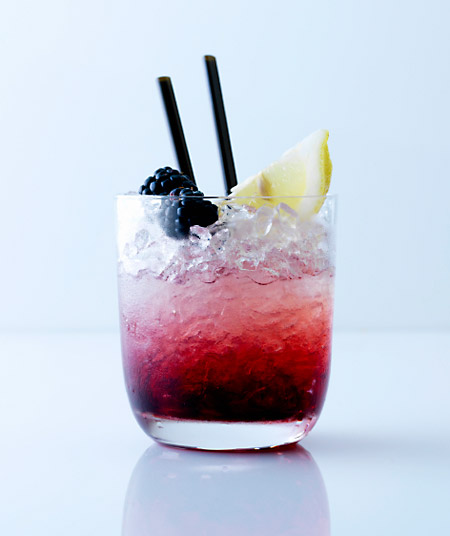 Bramble Instructions
Looking for a refreshing and fruity cocktail to enjoy at your next gathering? Look no further than the Bramble cocktail. This classic British drink is a beautiful mix of gin, blackberry liqueur, lemon juice, and simple syrup. It's like a taste of summer in a glass!
The Bramble cocktail was created by Dick Bradsell in the 1980s and quickly became a favorite among cocktail enthusiasts. Its vibrant purple color and tangy flavor make it a standout choice for any occasion.
To make a Bramble cocktail, you'll need a few key ingredients. Start with a high-quality gin. The botanical flavors of the gin will complement the other ingredients perfectly. Next, you'll need blackberry liqueur. This sweet and fruity liqueur adds depth and richness to the cocktail. Freshly squeezed lemon juice adds a tangy kick, while simple syrup brings a touch of sweetness to balance out the flavors.
Here's how to make a Bramble cocktail:
Fill a glass with ice.
Pour 2 ounces of gin over the ice.
Add 1 ounce of blackberry liqueur.
Squeeze the juice of half a lemon into the glass.
Add 1/2 ounce of simple syrup.
Stir gently to mix all the ingredients together.
Garnish with a fresh blackberry and a lemon wedge.
And there you have it – a delicious and refreshing Bramble cocktail! Serve it at your next party or enjoy it as a special treat. Cheers!
Best served in a Highball Glass.