Gin Gin Mule Drink Recipe
Gin Gin Mule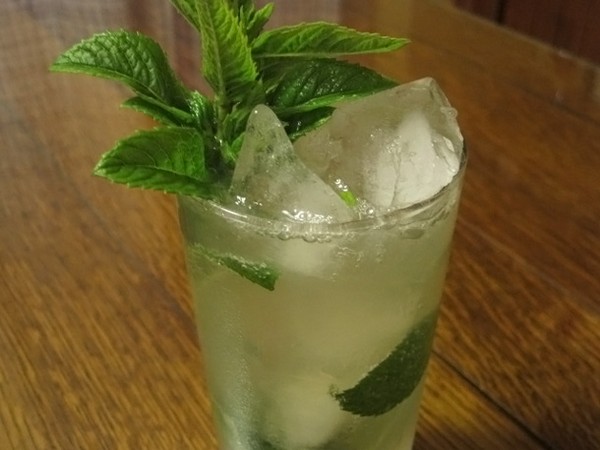 Gin Gin Mule Instructions
Gin Gin Mule
The Gin Gin Mule is a refreshing and tangy cocktail that combines the flavors of gin, ginger beer, lime juice, and mint. It is a popular drink that is perfect for summer parties or anytime you want a cool and invigorating cocktail.
To make a Gin Gin Mule, start by muddling the mint leaves and lime juice in a glass. This will release the flavors and aromas of the mint and lime. Next, add the gin and simple syrup to the glass and stir well. Finally, fill the glass with ice and top it off with ginger beer. Garnish with a sprig of mint and a lime wedge, and your Gin Gin Mule is ready to enjoy.
The combination of the herbal and citrus notes from the mint and lime, along with the botanical flavors of the gin, create a well-balanced and refreshing cocktail. The ginger beer adds a bit of spice and fizz, making the Gin Gin Mule a truly delightful drink.
Whether you're hosting a summer barbecue or simply relaxing on a sunny afternoon, the Gin Gin Mule is the perfect companion. Enjoy this classic cocktail and let its flavors transport you to a tropical paradise.
Best served in a Highball Glass.