Southern Bahama Mama Drink Recipe
Southern Bahama Mama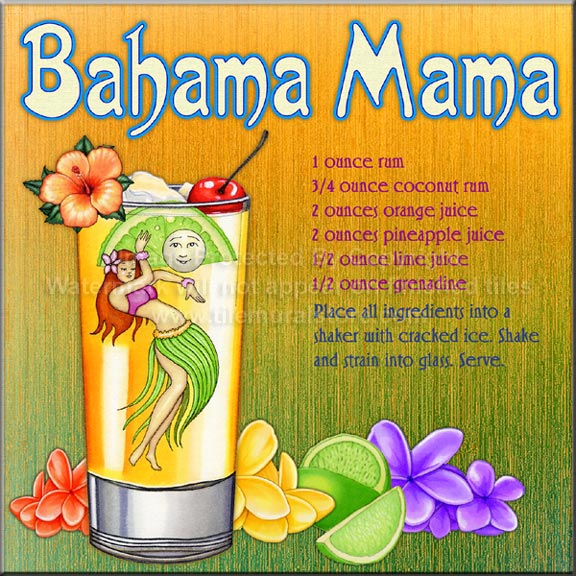 Southern Bahama Mama Ingredients
Southern Bahama Mama Instructions
Are you looking for a delicious tropical cocktail that will transport you straight to the beautiful beaches of the Bahamas? Look no further than the Southern Bahama Mama. This refreshing and fruity drink is the perfect summer sipper.
The Southern Bahama Mama is a popular cocktail that combines the flavors of rum, coconut, pineapple, and grenadine. It is sweet, tangy, and oh-so-delicious. The drink gets its name from the vibrant and tropical flavors that are reminiscent of the sunny and sandy beaches of the southern Bahamas.
To make the Southern Bahama Mama, you will need a few key ingredients: rum, coconut rum, pineapple juice, orange juice, grenadine, and fresh lime juice. These ingredients are easily available at your local grocery store or liquor shop.
To prepare the drink, start by filling a cocktail shaker with ice. Add 1 ounce of rum, 1 ounce of coconut rum, 2 ounces of pineapple juice, 2 ounces of orange juice, 1 ounce of grenadine, and a squeeze of fresh lime juice. Shake well until all the ingredients are combined and the cocktail shaker feels cold.
Next, strain the mixture into a tall glass filled with crushed ice. Garnish with a pineapple wedge, cherry, or a slice of lime for extra tropical flair. Serve immediately and enjoy!
Whether you are hosting a summer barbecue, lounging by the pool, or simply want to enjoy a taste of the tropics at home, the Southern Bahama Mama is the perfect cocktail to quench your thirst and transport you to paradise.
So, what are you waiting for? Grab your ingredients and make yourself a Southern Bahama Mama today. Cheers!
Best served in a Hurricane Glass.