Batida de Maracuja Drink Recipe
Batida de Maracuja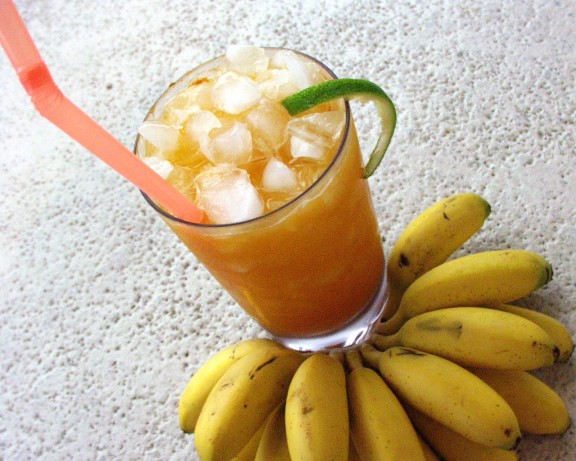 Batida de Maracuja Ingredients
Batida de Maracuja Instructions
Batida de Maracuja is a traditional Brazilian cocktail made with passion fruit. It is a refreshing and fruity drink that is perfect for hot summer days or any time you are in the mood for a tropical treat. This cocktail is a favorite among locals and tourists alike, with its sweet and tangy flavors. The Batida de Maracuja is typically made with cachaça, a Brazilian spirit made from fermented sugarcane juice. However, you can also use vodka or rum as a substitute if you prefer. One of the highlights of this cocktail is the use of fresh passion fruit, which adds a burst of tropical flavor and a beautiful color to the drink. The cocktail is typically served ice cold, and can be garnished with a slice of passion fruit or a sprig of mint for an extra touch of freshness. Whether you are lounging by the beach or hosting a summer party, the Batida de Maracuja is sure to be a hit!
To make a Batida de Maracuja, start by cutting a passion fruit in half. Scoop out the pulp and seeds into a blender. Add 2 ounces of cachaça, or your preferred spirit, and 1 ounce of simple syrup or sugar. Blend until smooth and well combined. If desired, you can strain the mixture to remove any seeds or pulp. Fill a shaker with ice and pour the blended mixture into it. Shake well to chill the cocktail. Strain the cocktail into a glass filled with ice and garnish with a slice of passion fruit or a sprig of mint. Serve and enjoy your Batida de Maracuja! Cheers!
Best served in a Highball Glass.