Big Bird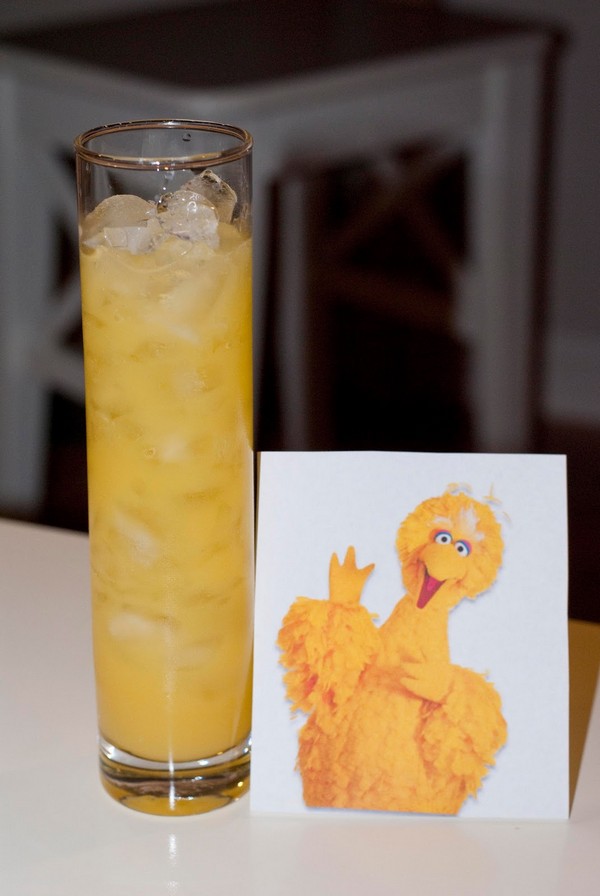 Big Bird Instructions
Cocktail recipes are a wonderful way to indulge in a delicious, refreshing drink. One such recipe that is sure to please your taste buds is the famous 'Big Bird' cocktail. This delightful concoction is a perfect blend of various flavors and will leave you wanting more.
To create this amazing cocktail, you will need a few basic ingredients and a shaker to mix them all together. The 'Big Bird' cocktail is known for its vibrant yellow color, reminiscent of the beloved Sesame Street character. It is a perfect choice for any occasion, be it a party or a casual get-together with friends.
To start off, gather all the necessary ingredients and pour them into a shaker. Shake vigorously to ensure all the flavors are well combined. Once you have thoroughly mixed the cocktail, strain it into a chilled glass.
When serving the 'Big Bird' cocktail, you can enhance its visual appeal by garnishing it with a slice of lemon or a cherry. This will add a pop of color to the drink and make it even more irresistible.
Now that you have learned how to make the 'Big Bird' cocktail, it is time to invite your friends over and impress them with your bartending skills. This vibrant and delicious drink is sure to be a hit at any gathering and will make you the star of the party.
So, what are you waiting for? Get your shaker ready, grab the ingredients, and start mixing up this fantastic cocktail. Cheers!
Best served in a Highball Glass.