Frozen Strawberry Margarita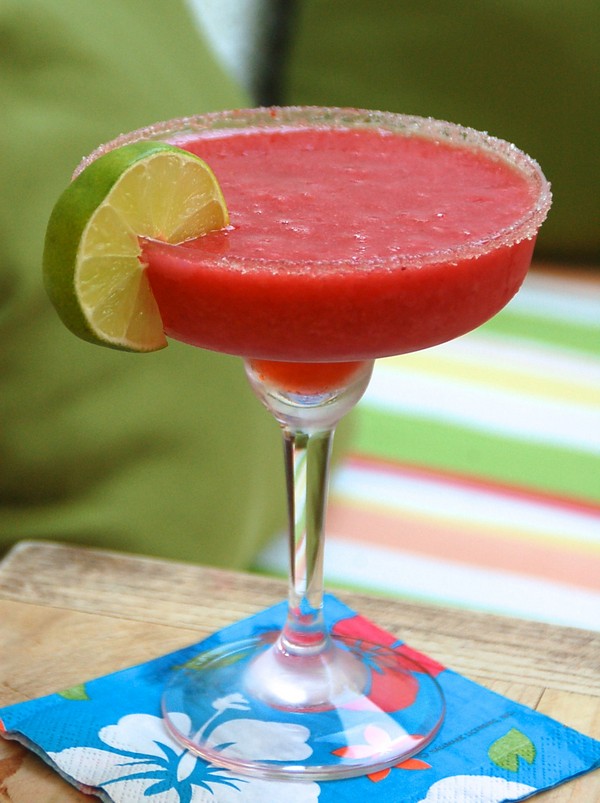 Frozen Strawberry Margarita Ingredients
Frozen Strawberry Margarita Instructions
The Frozen Strawberry Margarita is a refreshing and fruity cocktail that is perfect for a summer day or a fun night out. Made with fresh strawberries, lime juice, tequila, and ice, this drink is sure to be a hit at any party or gathering. The frozen texture of the margarita gives it a slushy and smooth consistency that is incredibly satisfying to sip on. With its vibrant red color and delicious taste, this cocktail is a crowd-pleaser that will leave everyone wanting more.
To make a Frozen Strawberry Margarita, start by gathering your ingredients. You will need fresh strawberries, lime juice, tequila, and ice. Begin by washing and hulling the strawberries, then cut them into small pieces. In a blender, combine the strawberries, lime juice, tequila, and a handful of ice. Blend on high until the mixture is smooth and slushy. If the margarita is too thick, add more ice and blend again. To serve, pour the margarita into salt-rimmed glasses and garnish with a lime wedge or a strawberry. Enjoy your icy cold Frozen Strawberry Margaritas with friends and family, and savor every sip of this delightful cocktail.
Best served in a Margarita Glass.