Fuzzy Melon Ball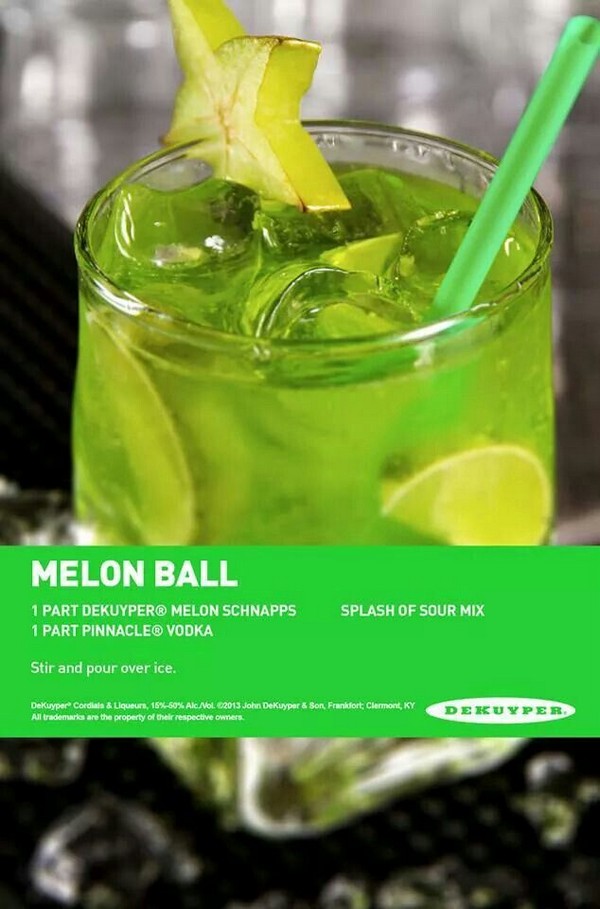 Fuzzy Melon Ball Ingredients
Fuzzy Melon Ball Instructions
The Fuzzy Melon Ball cocktail is a refreshing and fruity drink that is perfect for summer parties or a day by the pool. It combines the sweetness of melon liqueur with the tanginess of orange juice and the fizziness of soda water to create a light and delicious beverage.
To make a Fuzzy Melon Ball, start by filling a highball glass with ice. Add 1 1/2 ounces of melon liqueur to the glass. Next, pour in 2 ounces of orange juice. Top it off with a splash of soda water and give it a gentle stir. Garnish with a wedge of fresh melon or a slice of orange, if desired.
The Fuzzy Melon Ball is a versatile cocktail that can be easily customized to suit your taste. If you prefer a sweeter drink, you can add a splash of grenadine syrup. For a stronger drink, you can add a shot of vodka. Feel free to experiment and find the perfect balance of flavors for your palate.
Whether you're hosting a party or simply want to enjoy a refreshing drink on a hot summer day, the Fuzzy Melon Ball is a great choice. With its fruity flavors and fizzy finish, it's sure to be a hit with your friends and family. So grab your ingredients and get mixing!
Best served in a Highball Glass.