Irish Dream Drink Recipe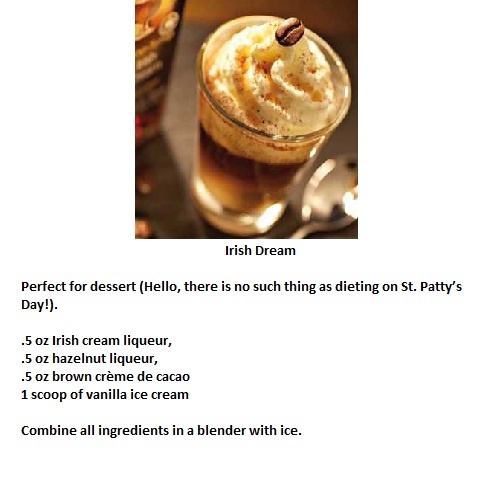 Combine the hazelnut liqueur, irish cream, brown creme de cacao and vanilla ice cream in a blender with one cup of crushed ice. Pour into a frosted pilsner glass. Top with whipped cream. Garnish with chocolate sprinkles or shavings, and serve.
Best served in a Pilsner Glass.