Leo the Lion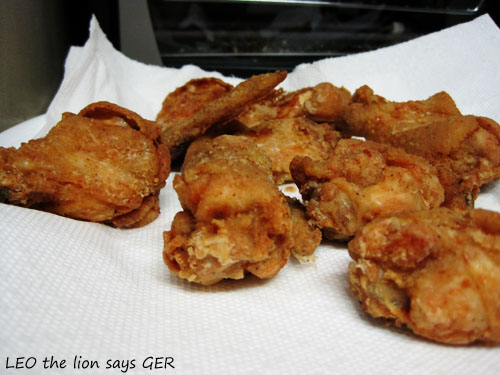 Leo the Lion Instructions
Looking for a cocktail recipe that will make you feel like the king of the jungle? Look no further than the Leo the Lion cocktail. This delicious drink is perfect for parties or a night in with friends. With its refreshing and fruity flavors, it's sure to be a crowd pleaser.
To make a Leo the Lion cocktail, start by gathering all your ingredients. Once you have everything you need, it's time to get mixing. Start by adding ice to a cocktail shaker. Next, add in the vodka, orange liqueur, and lemon juice. Shake well to combine all the ingredients.
Once your cocktail is well mixed, it's time to strain it into a glass. You can use a traditional cocktail glass or get creative with a fun and funky glass. Whatever you choose, make sure it's ready to hold your delicious Leo the Lion cocktail.
Now, for the finishing touch. Garnish your Leo the Lion cocktail with a slice of orange or a twist of lemon peel. This will add a pop of color and a burst of citrus flavor to your drink. You can also add a cocktail umbrella or a straw for a fun and festive touch.
Now that you know how to make a Leo the Lion cocktail, it's time to enjoy. Sit back, relax, and take a sip of your delicious creation. Whether you're celebrating a special occasion or just want to treat yourself, this cocktail is the perfect choice.
So next time you're in the mood for a refreshing and fruity drink, try making a Leo the Lion cocktail. You won't be disappointed.
Best served in a Cocktail Glass.