Original Singapore Sling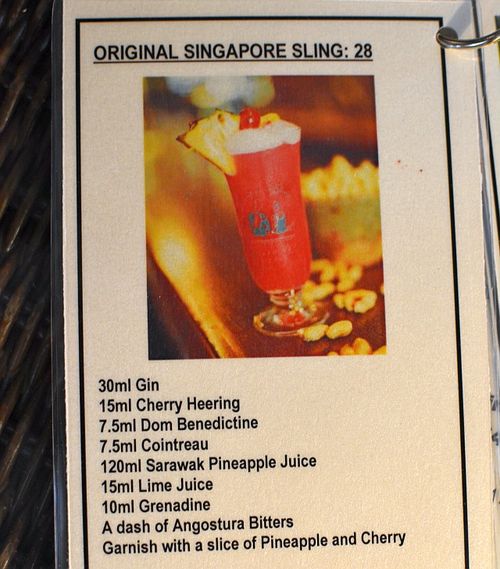 Original Singapore Sling Ingredients
Original Singapore Sling Instructions
The Original Singapore Sling is a classic cocktail invented in the early 20th century at the Raffles Hotel in Singapore. It is a refreshing and fruity drink that has become a favorite among cocktail enthusiasts around the world.
To make the Original Singapore Sling, you will need a shaker filled with ice. Add 1 ½ ounces of gin, ½ ounce of cherry brandy, ¼ ounce of Cointreau, ¼ ounce of Benedictine, 4 ounces of pineapple juice, ½ ounce of fresh lime juice, and a dash of Angostura bitters to the shaker. Shake well to combine all the ingredients.
Strain the mixture into a tall glass filled with ice. Top it off with a splash of soda water. Garnish your Singapore Sling with a slice of pineapple and a cherry. Serve and enjoy!
The Original Singapore Sling is a delightful cocktail that is perfect for any occasion. Its sweet and tangy flavors make it a crowd-pleaser. Whether you are hosting a party or simply want to enjoy a drink at home, the Original Singapore Sling is a great choice.
So gather your ingredients and get ready to mix up this classic cocktail. The Original Singapore Sling is sure to impress your guests and leave them wanting more. Cheers!
Best served in a Collins Glass.