Blue on Blue Martini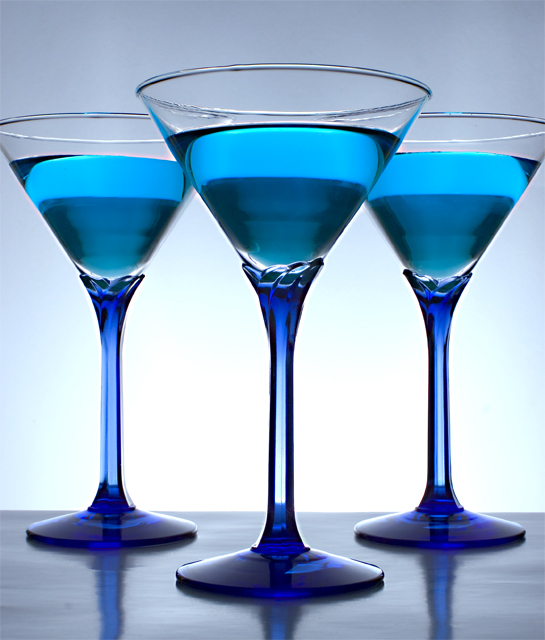 Blue on Blue Martini Ingredients
Blue on Blue Martini Instructions
The Blue on Blue Martini: A Refreshing and Vibrant Cocktail
Get ready to bring some color to your next cocktail hour with the Blue on Blue Martini! This cocktail is not only eye-catching with its vibrant blue hue, but it also packs a flavorful punch that will leave you wanting more.
Perfect for any occasion, this martini is a refreshing and delightful twist on the classic cocktail. With just a few simple ingredients and some ice-cold vodka, you can whip up this stunning drink in no time.
Instructions:
Fill a shaker with ice cubes.
Add 2 ounces of vodka to the shaker.
Pour in 1 ounce of blue curacao.
Add 1/2 ounce of fresh lemon juice.
Close the shaker tightly and shake vigorously for about 10 seconds.
Strain the mixture into a chilled martini glass.
Garnish with a lemon twist or a maraschino cherry, if desired.
Serve and enjoy!
That's it! In just a few simple steps, you can create a visually stunning and delicious cocktail that is sure to impress your guests.
Whether you're hosting a summer party, celebrating a special occasion, or simply looking for a new drink to try, the Blue on Blue Martini is the perfect choice. Its blue color and refreshing taste make it a crowd-pleaser that will be remembered long after the last sip.
So, why not add a little color to your next gathering with the Blue on Blue Martini? Your taste buds and guests will thank you!
Best served in a Cocktail Glass.