Godfather Drink Recipe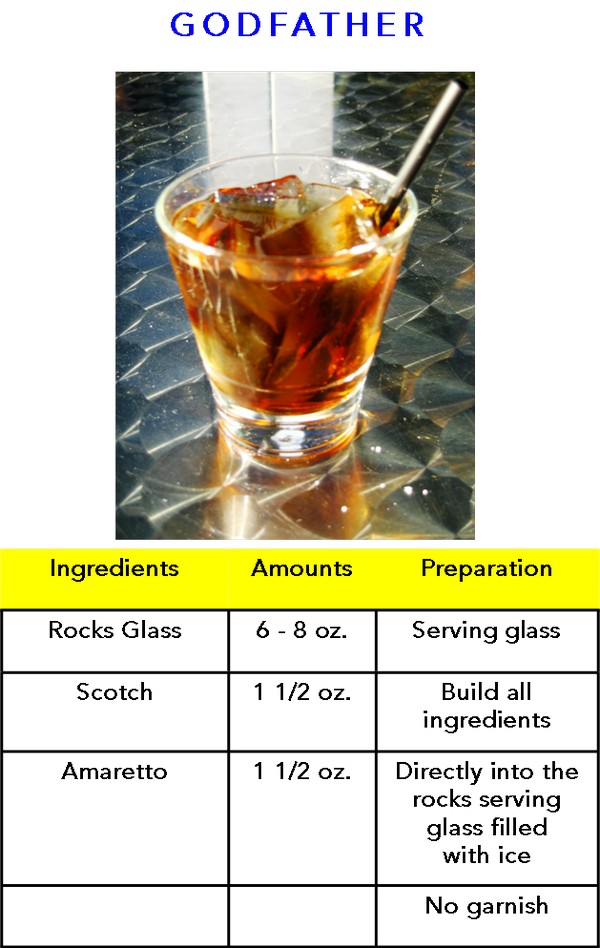 Pour ingredients into an old-fashioned glass over ice and serve.
Best served in a Beer Mug.
God Father: is made of one part of Scotch with one part of Amaretto liqueur poured in an ice filled old-fashioned glass then stirred before it is served. Normally taken after dinner.
Similar Drinks
Allegheny