Irish Hot Chocolate Drink Recipe
Irish Hot Chocolate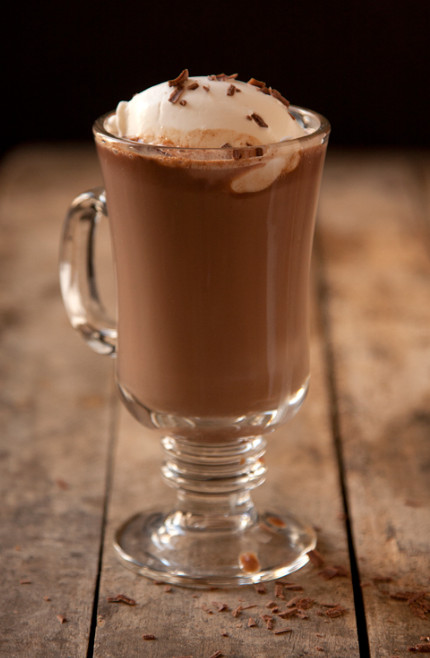 Irish Hot Chocolate Ingredients
Irish Hot Chocolate Instructions
The Irish Hot Chocolate is a delightful cocktail that will warm your soul on a cold winter's night. This cozy concoction combines the rich flavors of hot chocolate with a touch of Irish whiskey for a truly indulgent treat.
To make the Irish Hot Chocolate, start by heating your favorite hot chocolate mix or homemade hot chocolate on the stove. Once the hot chocolate is heated through, add a generous splash of Irish whiskey and stir to combine. The whiskey adds a subtle warmth and depth of flavor that perfectly complements the creamy sweetness of the hot chocolate.
Next, pour the Irish Hot Chocolate into your favorite mug and top with a dollop of whipped cream. For an extra touch of indulgence, sprinkle some chocolate shavings or cocoa powder on top. This will add a visually appealing element to your drink and enhance the overall flavor experience.
Finally, grab a cozy blanket, find a comfortable spot to curl up, and sip on your Irish Hot Chocolate. The combination of the rich, velvety hot chocolate and the smooth, warming whiskey will create a truly luxurious and comforting experience.
Whether you're looking to warm up after a long day on the slopes or simply want a delicious treat to enjoy by the fire, the Irish Hot Chocolate is the perfect choice. Its comforting flavors and cozy vibes make it a winter staple that you'll want to enjoy again and again.
Best served in a Coffee Mug.