Jennifer's Junebug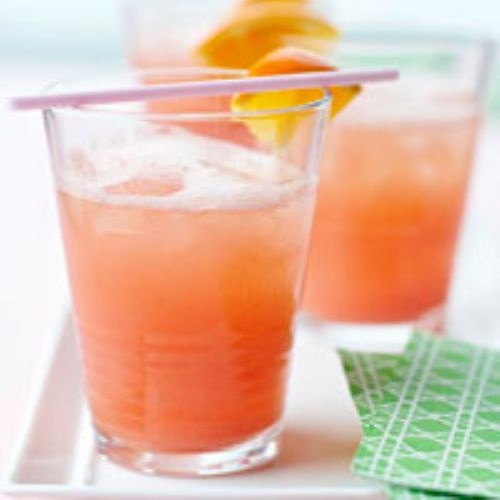 Jennifer's Junebug Ingredients
Jennifer's Junebug Instructions
Looking for a refreshing and delicious cocktail to enjoy this summer? Look no further than Jennifer's Junebug! This delightful beverage is perfect for sipping on a warm June evening, whether you're hosting a backyard BBQ or simply lounging by the pool. With its vibrant green color and refreshing flavors, it's sure to be a hit at any gathering.
To make Jennifer's Junebug, start by filling a cocktail shaker with ice. Add in a generous splash of vodka and a squeeze of fresh lime juice for a tangy kick. Next, muddle a few slices of cucumber and a handful of fresh mint leaves to release their flavors. Add the muddled mixture to the shaker, along with a dash of simple syrup for a touch of sweetness. Give everything a good shake to combine the ingredients and chill the drink.
Once your Jennifer's Junebug cocktail is well-shaken, strain it into a chilled glass filled with ice. Garnish with a sprig of mint and a cucumber slice for an extra touch of freshness. Then, sit back, relax, and enjoy the crisp and invigorating flavors of this delightful cocktail.
Not a fan of vodka? No problem! Jennifer's Junebug can easily be customized to suit your taste preferences. Swap out the vodka for gin or rum for a different twist on this refreshing drink. You can even experiment with different fruits and herbs to create your own unique variation.
So why wait? Gather your ingredients and give Jennifer's Junebug a try. With its cool and refreshing flavors, it's the perfect cocktail to sip on a warm summer evening. Cheers!
Best served in a Collins Glass.