Orang A Tang Drink Recipe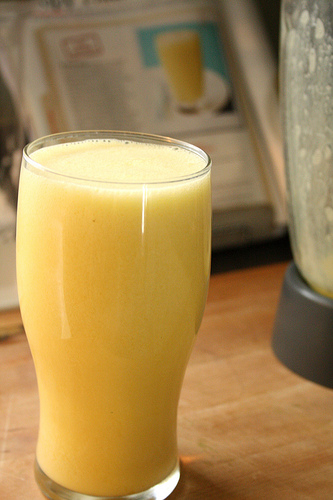 Pour the vodka, triple sec, orange juice, sour mix and grenadine into a cocktail shaker half-filled with ice cubes. Shake well, and strain into a large brandy snifter half-filled with ice. Float the Bacardi 151 on top, garnish with tropical fruit, and serve.
Best served in a Brandy Snifter.